Aadvik means "Unique" and we're focused on creating unique products, the first being Camel Milk! We're trying to bring in a change in terms of health. As the saying goes, "A little change can make all the difference."
We exist for YOU. We exist to make "health" available to all! With the motto "Add wealth to your health" we bring to you our diverse range of "Unique" products that include Goat Milk, Donkey Milk. We've even launched Handmade Camel Milk Soaps, infused with essential oils. Along with this, we are also proud of being India's first brand to launch Flavored Camel Milk Powder and 100% Natural & Premium version of Camel & Goat Milk Chocolates.
Other products that we have launched are Goat Feta Cheese and Camel Feta Cheese. These are sure to make your taste buds go for a joyride!
Each product is unique in its own way in terms of its health benefits, its nutrient profile, etc. but they have one thing in common, i.e., they are made with love, care, and keeping your health in mind.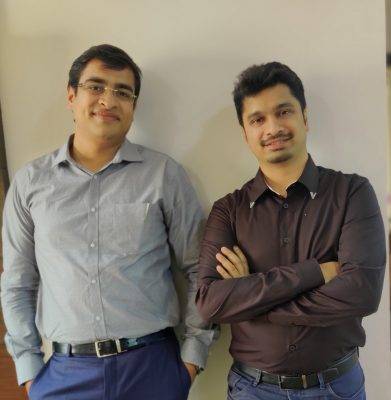 We would like you to meet our Founders now, Mr. Hitesh Rathi and Mr. Shrey Kumar. Let us hear their purpose of launching Aadvik Foods.
Our Founder, Mr. Hitesh Rathi, a civil engineer who has worked in the construction space, along with a small stint in Myanmar, set up the company in 2015. He started this journey with a vision to provide the Camel Breeders of Rajasthan & Gujarat with a sustainable livelihood, along with protecting the camel population, which is dwindling at a rapid pace, even today!
Our Co-Founder, Mr. Shrey Kumar, a mechanical engineer from Delhi College of Engineering and an MBA from ISB, joined 6 months later as our co-founder. He holds the same views as our Founder of providing the camel herders with a sustainable livelihood, along with protecting the camel population.
We believe that the best quality products will help improve your lifestyle, make you healthy, and when you know how we work, we are able to build that trust between us! One step towards this is, we follow quality checks at every step to make sure that the nutritional content of the products remains intact. We use the freeze-drying process, which ensures that the nutrients are retained, even in powder form! If you have been running around in circles looking for premium quality Camel Milk and Camel Milk Powder, you have to look no further! We're here and we've got you covered.
We're on a mission, i.e., to provide the Camel Breeders of Rajasthan & Gujarat with a sustainable source of income. If you go to Rajasthan and Gujarat, you'll find that the Rabari/Raika communities have been surviving on Camel Milk for centuries! However, they have been suffering for the past couple of years in providing their families with proper livelihood. This is where we took an initiative. We bought Camel Milk from these breeders at a higher price, so that they would be able to earn proper income and provide their families with a sustainable life.
We are working on transforming the lives of our camel herders, one step at a time and it is with your help that we are able to do that. The camel population was considered as deadstock, as people were forgetting about their importance, but we are working on reviving their name, with a nutrient-rich superfood called Camel Milk! To deliver the best quality products, we train our breeders to help them to conscientiously raise their camels, feed them with a proper rich, natural diet, to improve their lactating efficiency, and increase their population! In a short span of time, we have started working with more than 200 camel herders, and we have tried to make a difference in each person's life altogether!
That's not all! Today, Aadvik is as vibrant as ever, where all our inventions only start as experiments. We make sure that our experiments are successful, as we want the best quality products for you and your loved ones! Quality is our top-most priority and we ensure that all our products are safe and hygienic, by working closely with the camel breeders. We have a simple goal. Delivering the healthiest camel milk and its products to your doorstep.
With our products and our customers at the core, we live with these values embedded into our daily lives:
We are a people-oriented ecosystem; our community & customers are the core of everything we do. We listen to everything they have to say, and each decision taken by us begins with the question, "What will be best for them?"
Acting with courage, challenging the status quo, and finding new ways which will lead to our brand's growth, as well as each other.
Being ever-present, connecting with our customers with transparency, respect & dignity.
Delivering our very best, and holding ourselves accountable for the results.
A great team & a winning culture.
We're driven by curiosity, optimism and we're determined as well as creative in transforming our ambitions into reality!
With a diverse range of customers, from mothers to their kids, to celebrities, to health-conscious individuals, we make health accessible to all! We're trying to make our way into every person's daily diet and "Adding Wealth to their Health."
We take pride in being India's first company to process, brand, and market Camel Milk and its products in India and abroad! We have promised ourselves to deliver the best quality products to you and to your loved ones and we hope to uphold this promise!