Goat Milk | Frozen । 200ml (Only Delhi NCR)
Regular price
Rs. 80.00
Sale price
Rs. 80.00
Unit price
per
Sale
Sold out
Delivery Schedule
Share
Is a powerhouse of nutrients required by the body. 
Has a shelf life of 2 months
Available on Order on-demand.
--
Aadvik offers an additional way to enhance your health with our Frozen goat milk. This bottle is a powerpack of all nutrients & minerals found in goat's milk. Intact with all the important nutrients, it helps in nourishing the beneficial bacteria living in our gut ecosystem.
What are its benefits? 

It is easily digestible as it is made up of small fat particles. 
It consists of more minerals than cow's milk, i.e., 33% of the daily recommended value. 
It helps in improving the blood platelet count during dengue or other viral diseases. 
It helps in keeping the heart-healthy. 


Bring in a change to your lifestyle and make it healthy with Buy Aadvik's Frozen Goat Milk! 
Order now!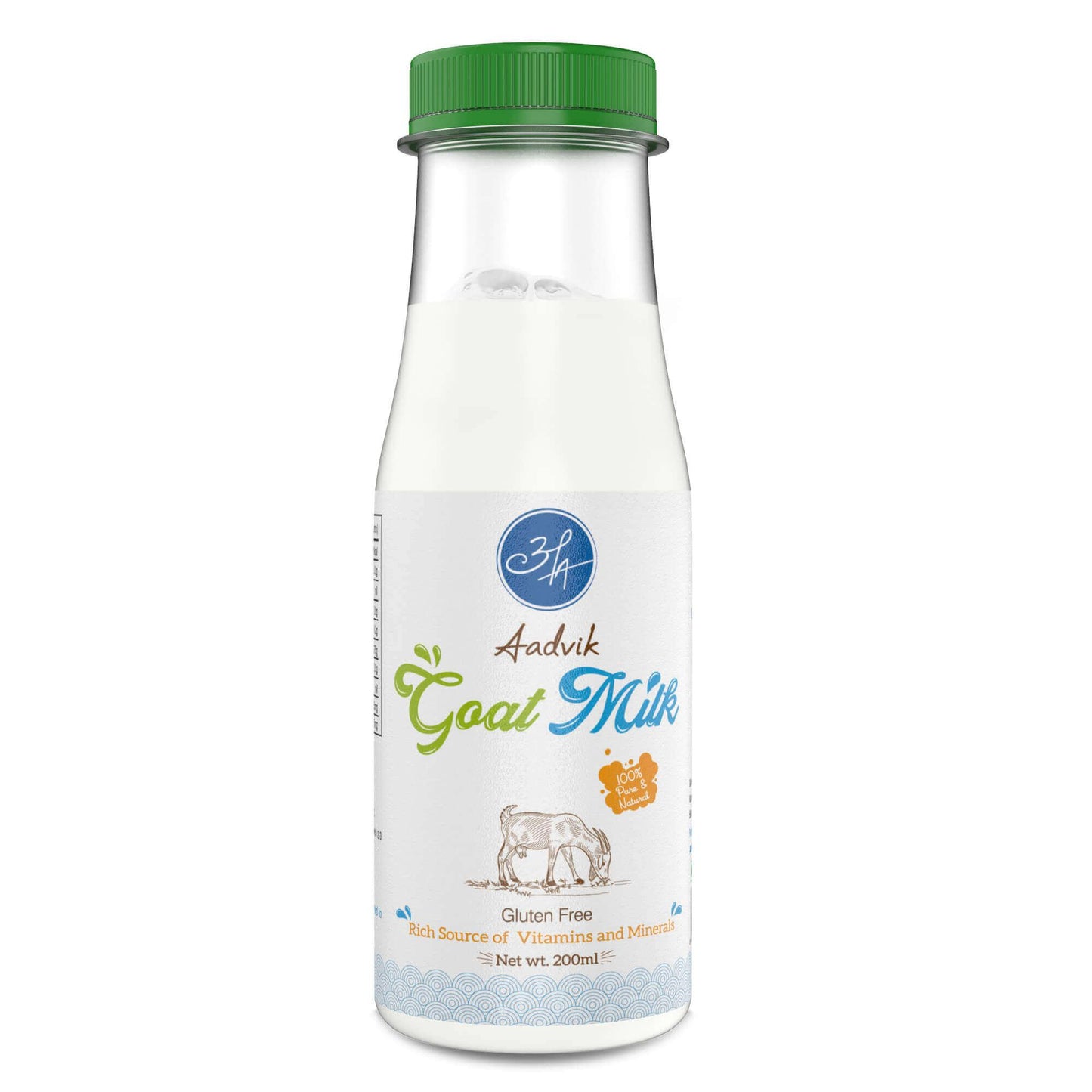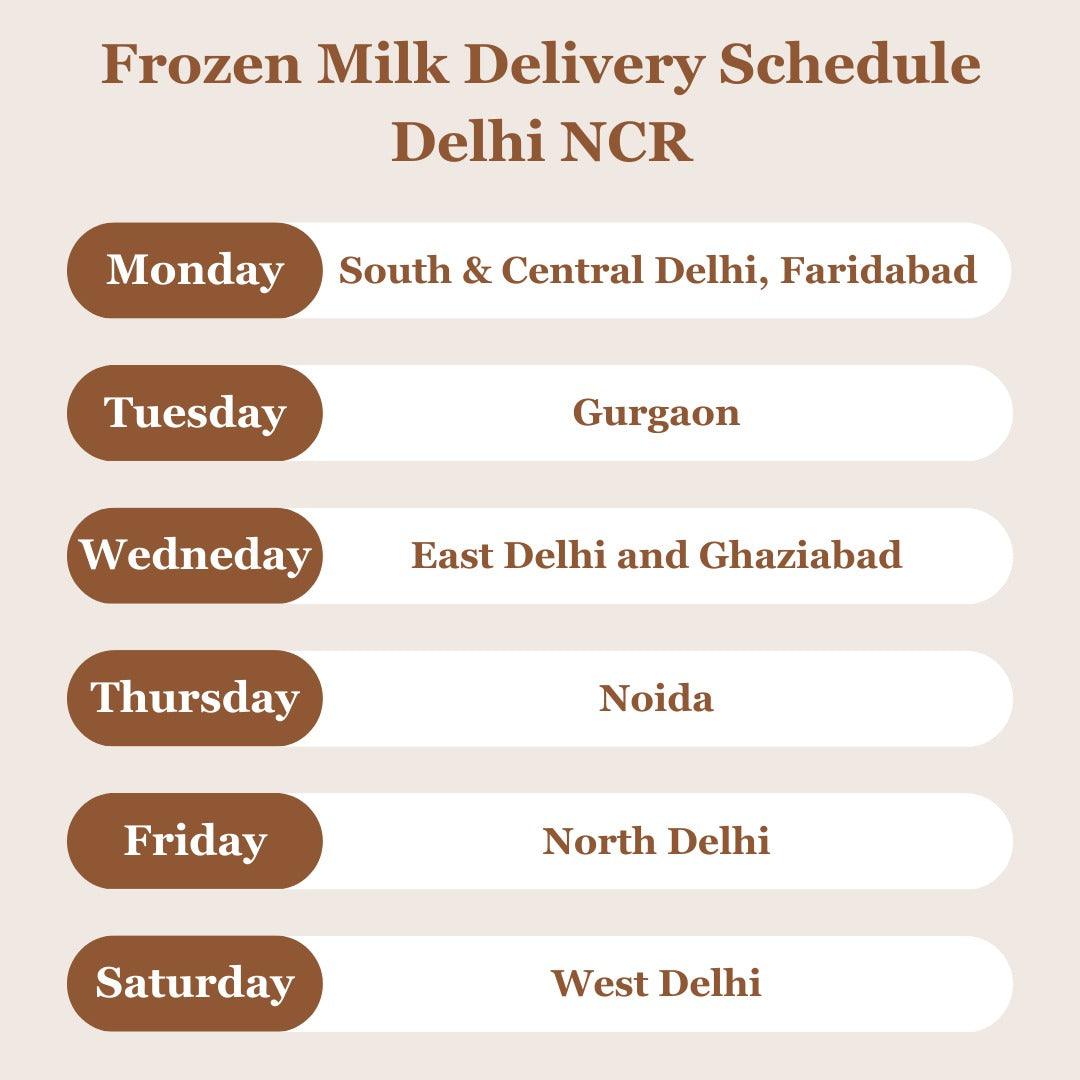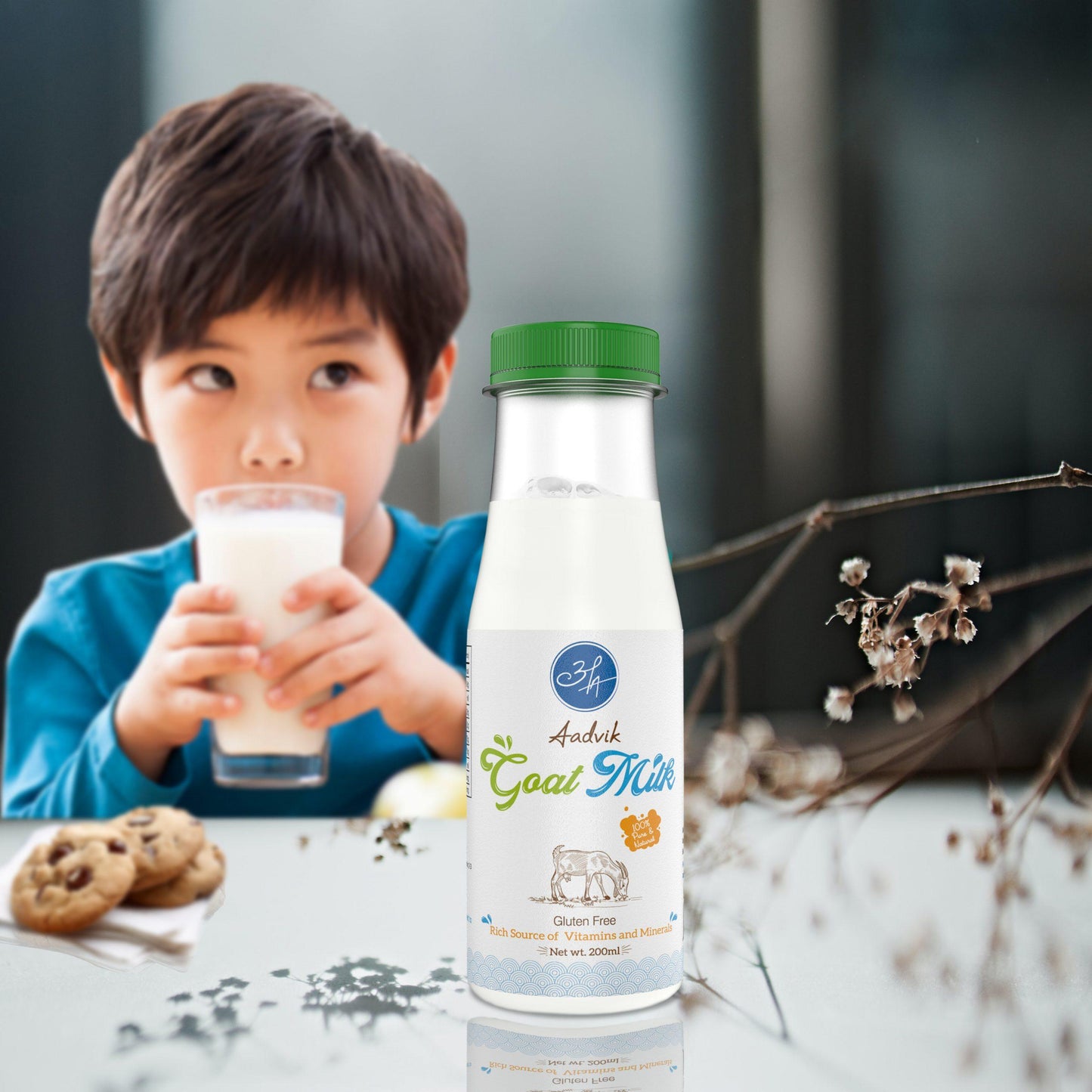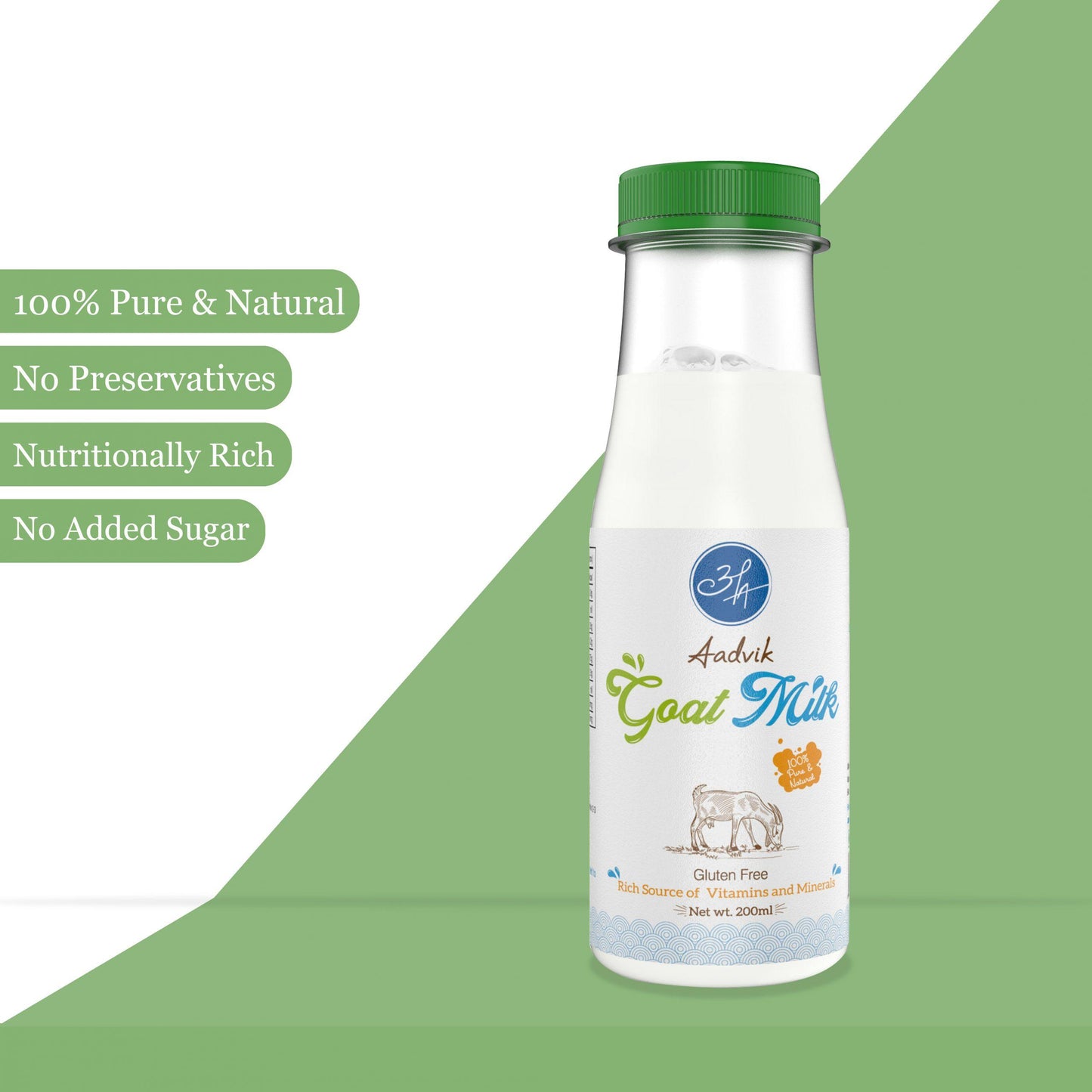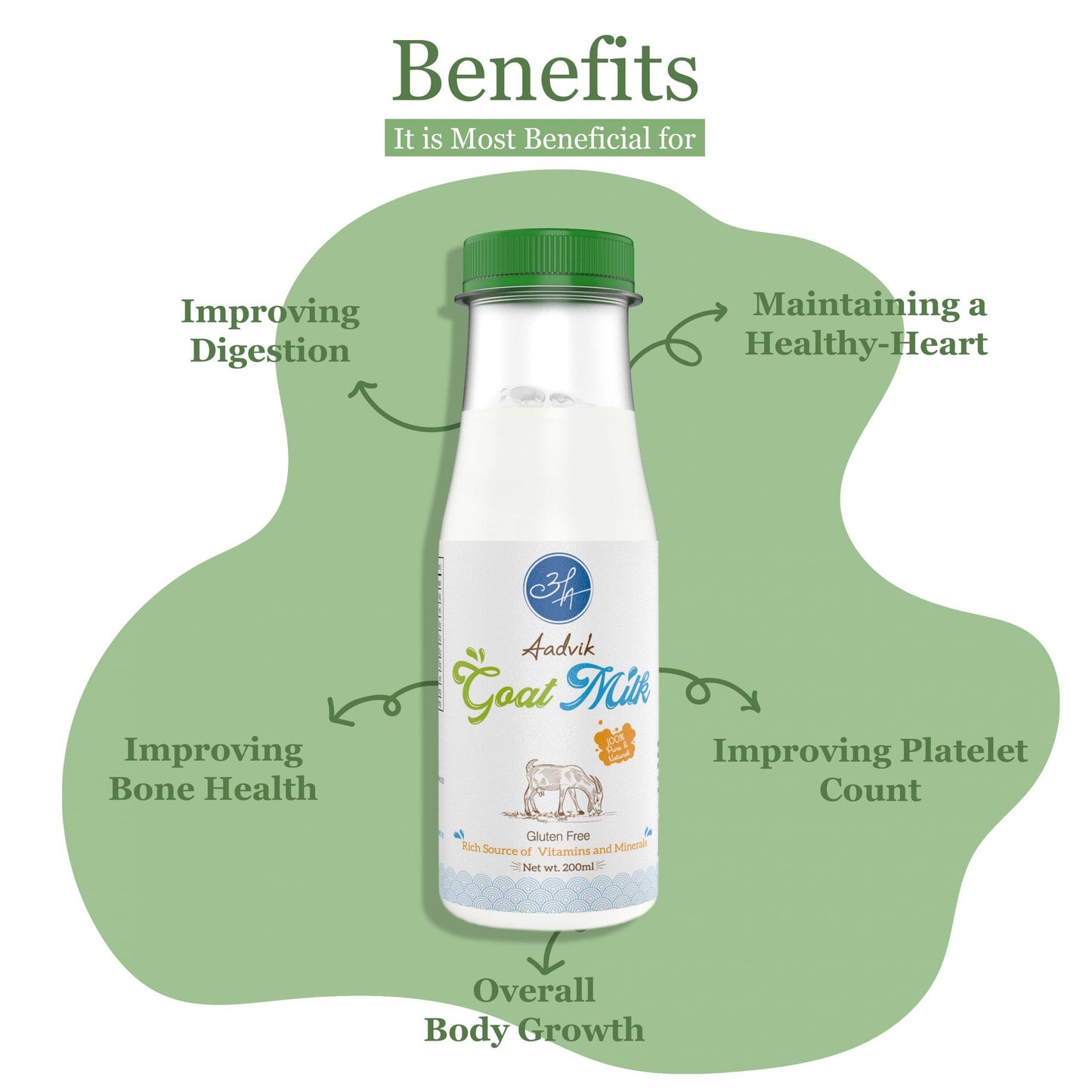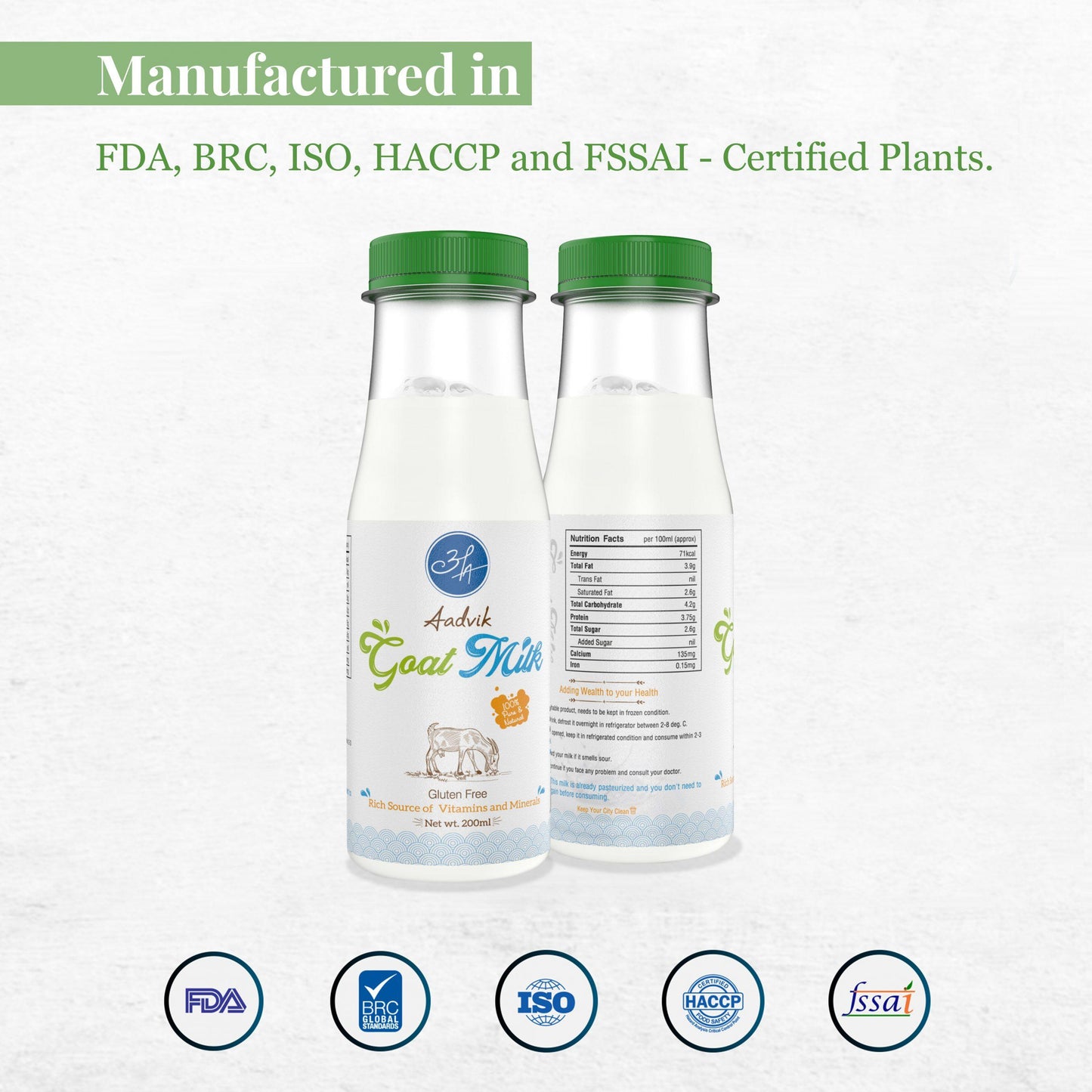 Delivery Schedule