Goat Milk Ghee | Ayurvedic, Pure & Natural |
Regular price
Rs. 799.00
Sale price
Rs. 499.00
Unit price
per
Sale
Sold out
Delivery Schedule
Share
Goat Milk contains smaller fat particles, which makes it easier to digest.

It is rich in essential vitamins and minerals, which help in keeping the immune system strong.

Probiotic in nature, which helps in improving digestion and keeping the gut healthy.

Aadvik Goat Milk Ghee is 100% Pure & Natural.

Does not contain any additives or preservatives.

Lab-Tested and Manufactured in HACCP, GMP, FSSAI, FDA, AND ISO-Certified Plants.

We are constantly working to provide our Goat Farmers with a sustainable source of income. For every Aadvik Goat Milk Product you buy, we donate a certain amount of our sales for the welfare and well-being of our Goat Farmers.

Goat Milk Contain only A2 protein, Improve digestion, Original taste, Healthier option over your regular ghee
Description: 
Aadvik brings to you 100% Pure and Natural Goat Milk Ghee that is healthier and tastier. Aadvik Goat Milk Ghee has a smooth texture and a natural aroma, which is hard to miss. Aadvik does not add any preservatives or additives to its Goat Milk Ghee. Wondering what real Goat Milk Ghee tastes like? Well, you'll find your answer in the form of Aadvik Goat Milk Ghee. Ghee has been used as an ancient Indian medicine in Ayurveda for centuries, and it has been known to provide various health benefits such as providing help in improving the digestive system, boosting energy levels, maintaining cholesterol, stimulating bone health, etc. That is not all! Aadvik Goat Milk Ghee is a completely natural product that makes it beneficial for the consumption of everyone. Goat Milk Ghee is also rich in Medium Chain Triglycerides, which help in maintaining the energy levels in the body. It also contains Caprylic Acids, which is said to contain potential antibacterial, antifungal and even anti-inflammatory properties.
Want to try Goat Milk Ghee for yourself? Get your pack of Aadvik Goat Milk Ghee today!
Proudly Made in India!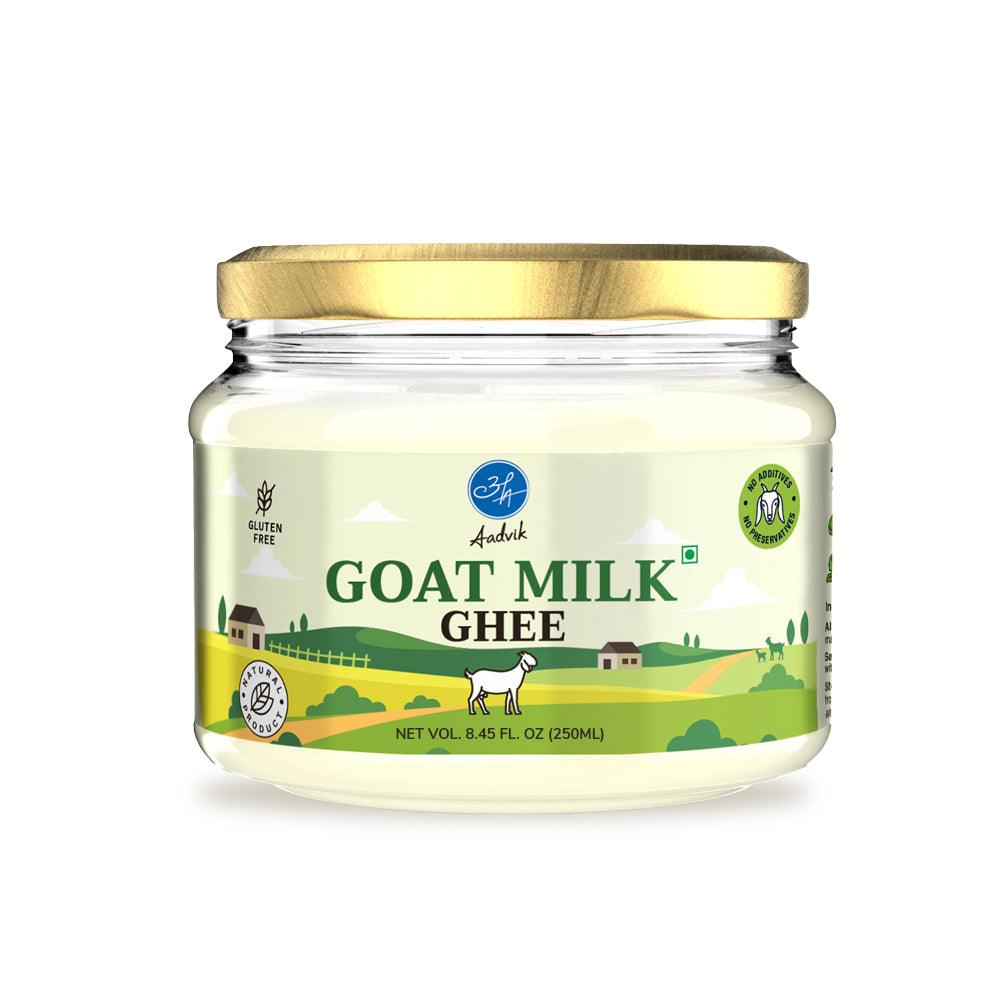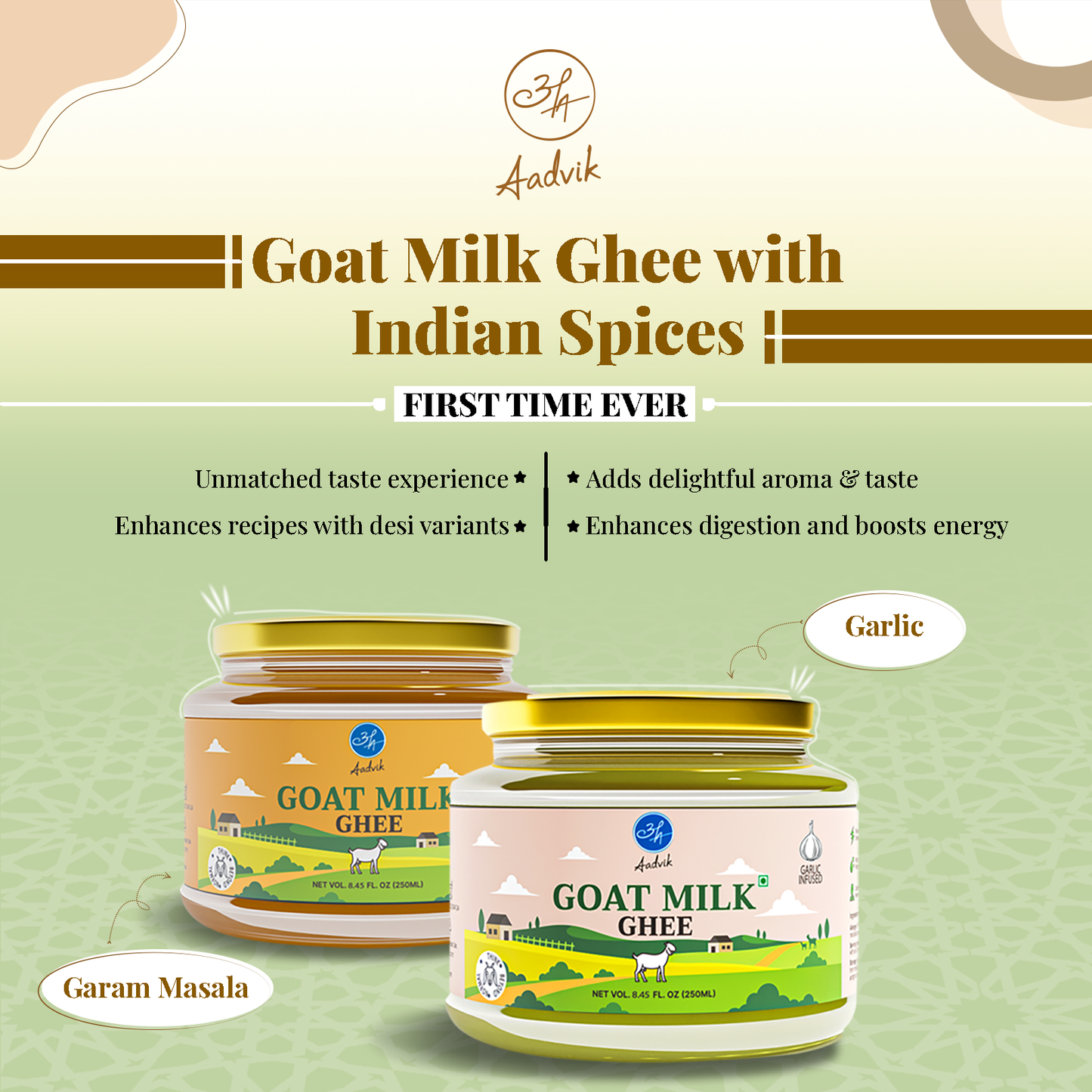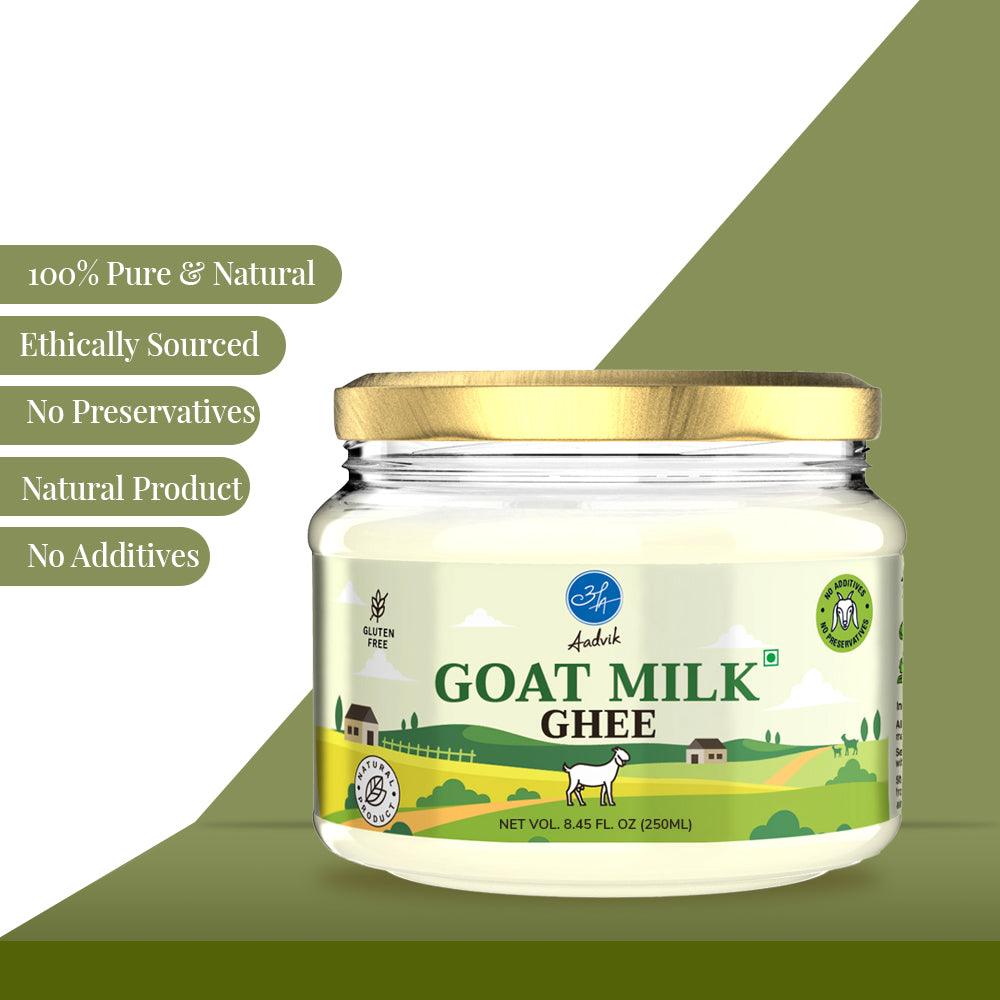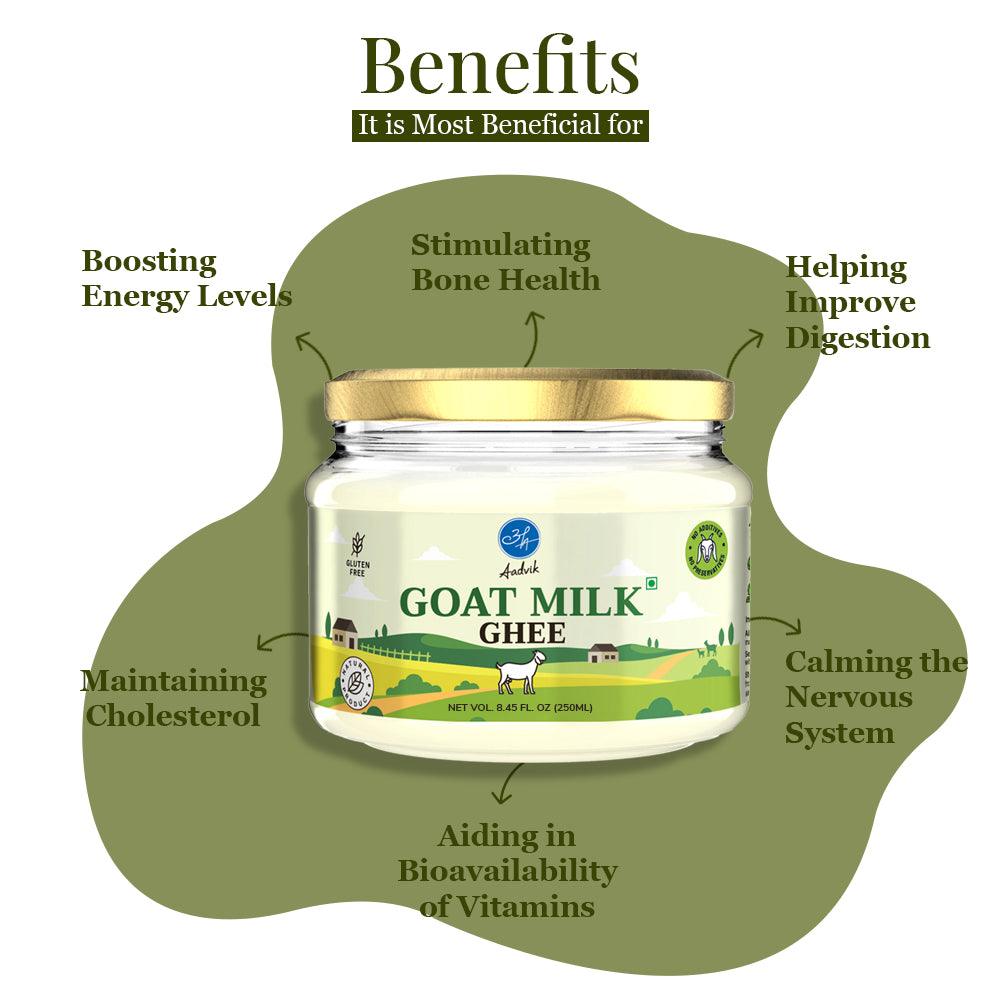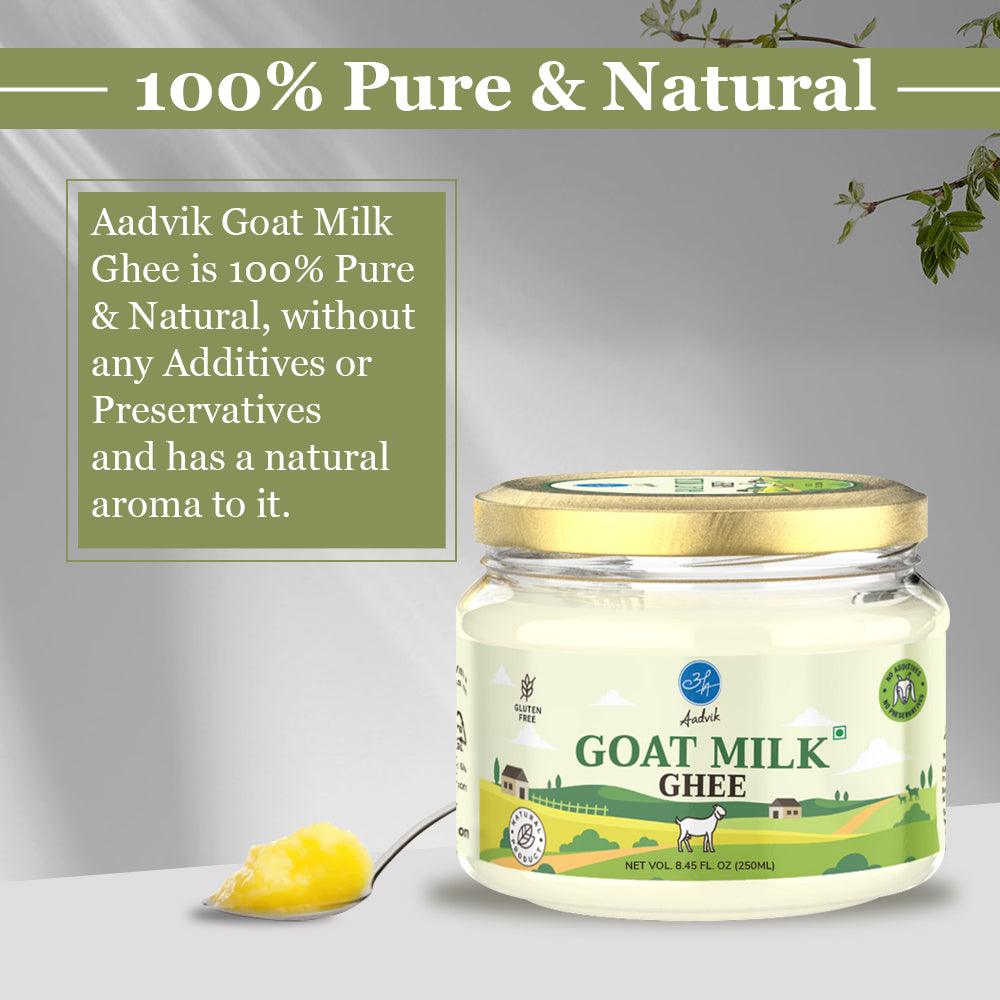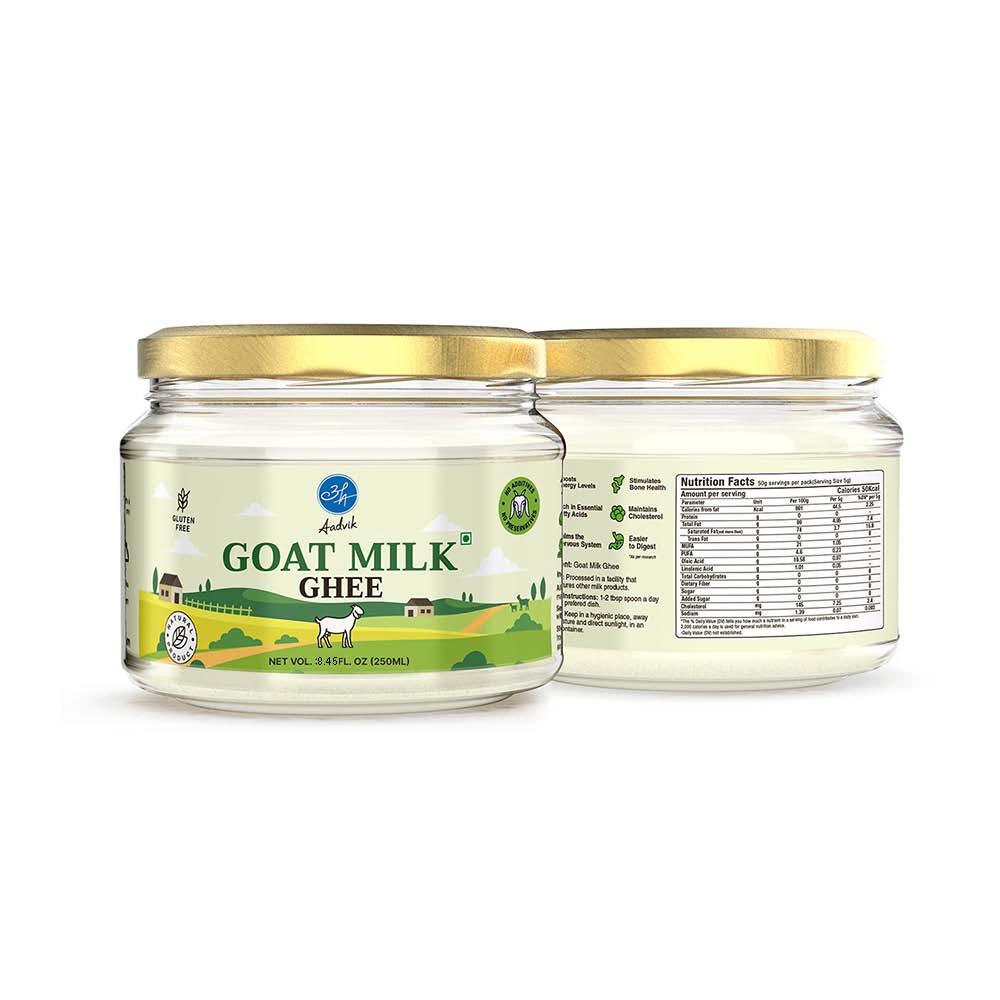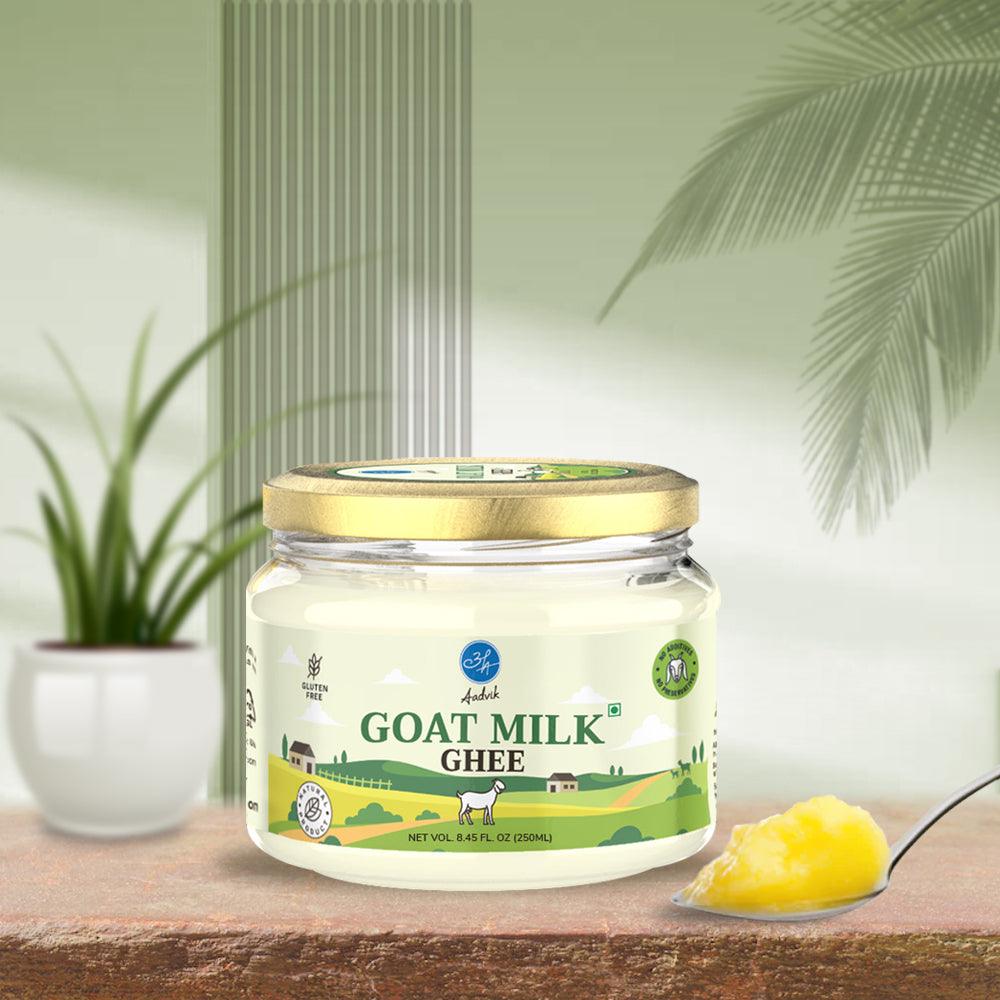 Delivery Schedule